2017 GOAL: Love goes, and love grows. As our hearts grew by giving last year, we are praying to send 500 shoeboxes this year. 500 simple gifts, 500 precious children, 500 possibilities for hope to grow in them and change their lives forever.

OUR GIFT REGISTRY
We have created an Amazon gift registry to make it easier for you to give items for the 500 church shoeboxes. Thank you in advance!

OUR HEARTS FOR OPERATION CHRISTMAS CHILD
Our church is excited to continue its partnership with Samaritan's Purse and Operation Christmas Child! Even though we are a small church plant ourselves, we always began with the intent and heart to give. Love gives...just as John 3:16 says, For God so loved the world that HE GAVE...and we at Avenue Baptist Church want to give just as we have been given much. To share the love of Christ, and the hope of a new life, to every person. In fact, our church was so excited about shoeboxes that we have decided to make it a year-round project. So now each month, we will be collecting a designated 'item of the month'. And after all the items have been collected, we will come back together for a churchwide packing party at the end of October - to fill as many boxes as we can with love and prayers. If you should choose to join us in this endeavor, please know that your love and generosity will bless children from various countries as we continue to put our mark on what God is doing around the world. It is a blessed opportunity to join God in His work. Below is a list of items we will be collecting each month. Donated items should be for children 2yrs. - 14yrs. of age. A donation box is located in our foyer for your convenience. Please be sure to visit Operation Christmas Child for more information..

UPCOMING EVENTS [Please always check our church calendar for exact place, time and date for all our meetings]
October 28, 2017 (10am) - OCC Annual Churchwide Packing Party (398 Sheridan Avenue, Palo Alto)
November 13-20, 2017 - National Collection Week

Every year, Operation Christmas Child delivers millions of shoebox gifts to children around the world. Shining the light of the the Gospel of Jesus Christ to children affected by war, poverty, disease and natural disaster, shoebox gifts are fueled by the power of prayer, bringing Good News and Great Joy to the ends of the earth!
Month by Month Giving
Note: These are just recommended amounts to give, but people can give what they are able.
JANUARY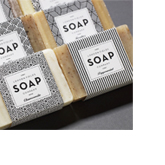 'Fresh Start to the new year w/ OCC', Bars of Soap (1 Large pack)
FEBRUARY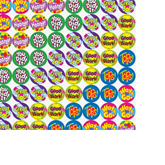 "Sticking By OCC" - Pack of stickers (10 packs/person)
MARCH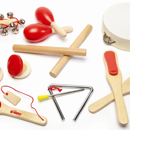 'Make Some Noise for OCC', something that makes noise (10 items/person)
APRIL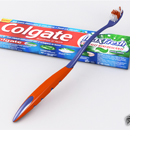 'All Smiles for OCC' - Toothbrushes & Toothpaste (10 of each, you choose) - Reach out to our dentists to see if they will donate, and open up conversations to share OCC.
MAY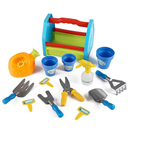 "Planting Seeds for OCC", Anything that shares the gospel message with the child, or is related to gardening (5-10 of the same item)
JUNE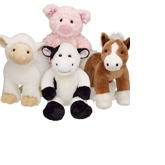 'Stuffing summer w/ OCC love', Small stuffed animals to go in the boxes
JULY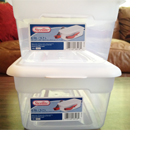 'O Say Can you see OCC Boxes', Plastic Boxes (10/person)
AUGUST & SEPTEMBER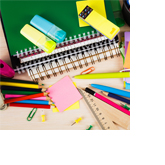 'Back-to-School OCC-style', School Supplies - 20 of each item, you choose (Boxes of Crayons (24 packs), Packs of Markers, Packs of Pens/Pencils, Erasers, Glue Sticks, Tape, Notebooks/Journals (10 each - small enough to fit in box))
OCTOBER
"A Time to Gather"? - IOTM: Plastic Shoeboxes (*Pray that people will give, to everything there is a season and to everything there is a time…:)